Is God a Moral Monster?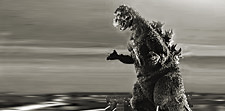 Here's an explanation of God's command to conquer the Promised land from the Canaanites with ruthless force.

(If it's too long to read, skip to the cool prophetic excerpt at the end, that my friend received in prayer. And longer version of that is here: Land of All)
---
Intro Remarks
Obvious Pattern

. Even if we object to the Canaanite attack, it does not follow God does not exist, as some conclude, but at best it's an errant account. Relatively, it has no effect on the bulk of strong arguments for God's perfect love.

Self-Refuting Complaint

. Note: if atheism is true, then there is no basis for morality, therefore no possible moral objection to the invasion.

Hindsight

. Just as a parent explains to a kid, some revelations occur in retrospect, via time, reflection, prayer, maturity, revelation. The best discernment, whether rationally, emotionally and historically, is always by trusting perfect love.
Into the Issue
Stopping the Bleeding

. God is a loving rightful perfect judge; and the Canaanite peaking evils were ripe for correction: worshipping the devil. Archaeologists consider them likely the most corrupted humans in history. Jesus took from them his image of Hell (Gehenna, the valley of perpetual burning garbage). The command was not to take innocent life; but be tourniquets on generations of evil. (If ever a nation needed judging, here it is—they were woshipping the devil—so how ironic that we judge God for judging.)

Best Alternative

. From an eternal perspective, there would've been a much greater tragedy for the Canaanites if judgment was not pronounced then. [See also Aquinas' principle of Double Effect]

Jewish Survival

. From a historical perspective, the Jewish people would been corrupted by them, because historically that frequently happened with lesser offenders. Canaanite infection would be fatal. See the William Lane Craig Podcasts on this (e.g., 3/3/2008)

Solution Refused

. Further, a way out was offered by God but was rejected. See the book Is God a Moral Monster? Reviewer George P. Wood says "Canaanites could escape divine judgment by joining Israel (as did Rahab and her household)." Note: Four generations were offered the opportunity to change. One could also ask "why did God wait?" See Lon Solomon's Learning from Noah's Mistake
Common Misunderstandings
Not Only Me.

God has relationships with individuals and groups. (God is a community of one.) Just like overlapping computer network privileges, every group you're a member of has an effect on you and vice versa.

Not Ethnic Cleansing

. It wasn't genocide ( God was not singling out a race), for the Jews were under God's review as well. George Wood: "Other passages of Scripture promise a similar judgment to Israel if she is disobedient to God and since Israel itself was a multi-ethnic host."

Not International Law Enforcement

. The Old T was a national covenant; in the New T, that Christ expands it internationally. E.g., The Jews were instructed drive out, not pursue, as a limited one-time Promised Land acquisition, not a diplomatic principle for all nations. See Greg Boyd's point about how the OT is often the negative inverse of the NT, the Shadow of the Cross (MP3, 37:06, 17MB)

Not a Bible of Proverbs

. We tend to read the Bible as a list of principles instead of an unfolding, maturing, experiential relationship between God and humanity. So sins reported are not timeless morals. That is, "narration does not imply endorsement."

Not Negative, but Positive.

The main point wasn't judgment, but to acquire/secure a land like Heaven, which according to Christ, was trashed into an unloving Hell. God said "come apart"; "do not mix"; "be holy, as I am holy."
The Biggest Picture
Most importantly, the human race was at stake. In short, an infected leg needed amputatation to save the body. The Canaanites would thwart God's rescue mission for everyone (including any of the good Canaanites in Heaven now.) The paradox for the innocent Canaanite kids involved is that if they don't die, then they can't get to Heaven; if they die, they can. In other words, if the Jews are wiped out, then Christ is never born, and no one is offered the great un-ending Promised Paradise.
Application for Today
Much of the Old T preps for Christ in the New T, who filters and fulfills the Old T.
For example, life's real war is not outside, but inside. The ruthless takeover is still going on today. Christ says true enemies are inner non-love (sin) and the twisted dark agents that encourage that (demons). The solution: invite God to conquer personal heart-land.
Possess All Your Land
To My people who value reason and logic so highly, I say this. Perfect love told Israel to slay the women, infants, and elderly of their enemies. Perfect love told them to burn down everything including their livestock and to take no spoils of the battle. Is perfect love cruel, heartless, and selfish? Or rather, is perfect love acting in perfect knowledge, knowing that a little leaven raises the entire lump? What I know is that it only takes a tiny bit of poison on the end of the darts of darkness to permeate your flesh and infect your bloodstream. That minute bit of death will spread throughout the body and take it all. So it is with disobedience and with flesh. It only takes a very small amount to end you. Once the poison enters your life, it may take days, weeks, or even years, but it will get you in the end, and it will remove you from Me forever.
I am here today to not only show you how to avoid this fate but also how to possess all the land, with all of its inherent blessings, without losing one tiny crumb to your enemy. In order to do this, there is one important premise you must adopt without question or reserve. Any and all commandments, instructions, admonitions, and corrections are given from the very core of perfect love that always, without exception, has your best interest at heart. To the extent that you surrender yourself to them, they will determine your path and ultimately your destiny.
I had one goal in mind and that was for all of you to have all. Everything that I have ever done was to move towards that goal. I am well aware that only a handful will ever posses My dream but perfect love was prepared to give it all. The provision was offered to all and whosoever will. If you would fall in the small minority of the handful, then you must do what others do not. Set your heart towards perfect obedience with every move mortared in trust. I am well aware that you will make mistakes, but mistakes can be fixed, and the heart that moves in loving obedience will be led safely down the path. I see the question on your heart as you have thought that was exactly where you have been traveling. Yes, you have been actively seeking that place and so that is why I have come to show you yet more, and to move you yet closer to the prize.