Inner Healing Resources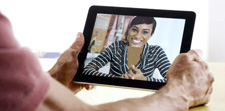 Here are excellent resource tools to enjoy from experts (audio, books, links to pro prayer teams).
I'll say from experirence that there are a ton of people doing this over Skype. And by and large my experiences have been great. Every team has helped me allow God to release something important.
Unfortunately though many teams don't advertise because they are either over-loaded or want to keep a low profile or aren't good at marketing or they don't do Skype. But if you ask around you can definintely find them. Here are a few great places to start.
Jesus said "seek and you find what you need."
---
Prayer over Skype
Inner Healing
Soul KIds ( Fragments / Alters / Parts )
Deep Freedom
You have a freedom in Me that you will know in no other way. "Whom the Son sets free is free indeed." What is often defined as freedom is actually bondage to self. Wants, desires, and needs fulfillment do not necessarily define freedom.
You are free to the extent you choose to obey My will for your life. That is true freedom, unburdened by the limits of sheer human thought and cravings. Each time you heed My call in your life, you grow closer to a more perfect life, one that greater reflects the image of My Son.
Ironically, this freedom has restraints—restraints on your flesh, your will, your plans, your presumptions of what your life "should" look like as you alone have perceived it. Submission to Me is freedom and the more you let go of on this earth, the more freed up you will be to grow toward the Spirit.