Inner Healing Notes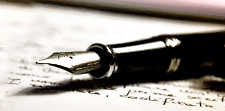 I had read about this topic for years and never really "got it" until a friend with much experience prayed with me and I began to see terrific external, circumstantial changes from it.
For instance, we prayed about a "wound" in me regarding music and right after that I received several distinct blessings, such as an electric guitar I could not get to work properly for years, suddenly operating perfectly. In various areas of audio, this happened eight times in three weeks. It was a flood of flavor.
---
General
Every area where a person cooperates with the ugly lie that God does not love them, will be an area of unnecessary suffering that needs healing.
However, frequently this is unconscious to a person, who is unaware of how they disconnected with God.
Candidate Areas
Any area where you experience a pattern of pain, worry, fear should be brought back to God for healing.
Often a person will fail to address the root cause because it's too hard to deal with. This is analogous to a person who has a bullet in their leg and keeps taking sedatives rather than removing the bullet. Unfortunately, this is the normal coping method. The bullet here can symbolize emotoinal pain.
To address the root issue, a person must be willing to go into the areas of the heart that have the deepest pain. This requires courage, but it's the healthiest response you can make. The focus is not the pain, but simply it's a clue to the bullet location.
If an area in life has a pattern of consistent failure (as if it's under a curse), especially where God has promised you blessing, then this is definitely a candidate area for healing prayer. (Note: It may feel like you can't get ahead no matter how much effort is expended. In other words, it doesn't matter how much money you are making, if the devil is stealing from your bank account. You've got to stop the leak first.)
Where is this in the Bible?
Jesus does it. He says he comes to heal the sick and then does this by meeting a person where their pain/need is, and then deals with the spiritual root cause.
And we may not have even noticed, but it's in the core of the Lord's prayer. Jesus says "1. forgive us (repent) as 2. we forgive; and 3. deliverance will happen. So in short, repent, forgive, receive. Release love debts from yourself, others, and God.
That's the basic, but to help expand these topics, let's first decipher four inner healing terms commonly used, in order of natural occurrence:
Wounds, Vows, Systems, Soul Ties
1. Wounds
Here's where it all starts. A common entrance for hardcore problems is via an emotional "wound" which refers to any place of suffering where you haven't yet been healed on the inside.
After a wouding experience, a person may then be vulnerable to a lie. E.g., "God won't protect me" or "God doesn't care about me" or "it never works for me", etc.
If a person believes the lie then the emotion becomes bonded to it. This is called an "emotional lie". For example, whenever you think of your finances you hate God for making you poor.
The will, based on the lie in the intellect, then acts on it, and decides to keep God out. This is how the bigger problems get in.
The willful act of relying on the self apart from God is called a "self-protection". Then the drama unfolds. This "legally" allows (in spiritual rules) an evil spirit an opportunity to access your unprotected area, since it's not under Holy Spirit authority. (Everything is under authority except God.) God has been told by us (directly or indirectly, consciously or unconsciously) to stay away. "You're not trustable!" Then, the only protection is provided by yourself, which is normally no match against a twisted, previously-angelic being.
It's important to see that a perosn can have God in their life, but still experience bondage in a particular area, if that area is self-protected. Again, it's like getting shot, and then going to the doctor for other diseases but not the bullet wound.
Note that this oppression occurs in a peron's soul, not spirit (soul is on earth-conscious; spirit overlaps with Heaven-conscious). For someone committed to Christ, the spirit is secure, bought by God. But that doesn't mean that in the soul you haven't appropriated all God wants for you. In the soul, a Christian can still believe a lie, cooperate with it, have an emotional link to it—or thus also have demonic oppression there.
A demon is like a vulture that feeds on your open sore, which both escalates the pain and further reduces your health. So several things can be going on at once here. With your limited strength you can pray against the demon, like shooing away a vulture, but as Jesus said, it will return again acting as if it has a right to be there, just like finding an empty house. This is the same for a soul that is occupied by the Holy Spirit (See Matt 12:43). Comprehensive protection comes from God living in the whole house.
2. Vows
A "vow" is a commitment to a lie—not merely a cooperation with the lie, but a promise to it. (Note since there are good vows, like marriage vows, perhaps these might be better named something like "Vows to Lies ", but that's a bit awkward.) This is like promising to avoid hospitals.
This can be an unconscious promise. For example, when someone gets hurt they may implicitly say "I'll be in total control next time and never let this happen again." If this is the statement your spirit/heart is making to God (the most important way you communicate with God), then unnecessary trouble will necessarily result—because you're depending on a falsehood: that you can cover all your needs for yourself, independent of God. We can't do that anymore than a little kids can replace the Father.
(Note: a "covenant" is used where there is a more serious, public, permanant vow to commit any part of your core inner self to something other than God. This is common in the occult, but isn't can occur anywhere, and must be broken.)
3, Systems
A "system" is a set of related lies. This like being shot several times from the same gun.
(So note that you can also have a vow to a system, which is horrible -- a promise to keep the doctor away from all the bullets in your leg.)
If you try to attack a vulture feeding on a wound, when there is another vulture feeding on another wound, then they may swarm you, making it really hard or impossible to make any progress. This is the power of a "system". Often God allows systems to show us our poor defenses -- to highlight our need for rescuing.


Another way to look at a system is the analogy of a prison. If you cooperate or believe a lie, it's like being in prison but not knowing it or not caring. The demons, like prison guards, don't have to exert effort to keep you in prison because you're not trying to escape. But when you try to leave the prison, that's when you get attacked by the prison guard. That is, the demonic pressure will rise and you will remain in bondage. (These may be in the form of either circumstantial "bad luck" like a curse, or emotional "attacks", such as experiencing intense fears/anxieties, nightmares, etc.; just at precisely the time when you try address your issue and bring it to God.)
4. Soul Ties
We covered some basic terms, but there's one more factor: "soul ties", which are unhealthy bonds you can have with another person (like someone else picking at your scab); that further delay your healing. A soul tie is a bond with another person (which could be either spoken, chosen, emotional, intellectual), so that they get what you have and/or vice versa; good or bad. It is where two people have too much of an influence on each other.
In these cases it can be like you, as an innocent person, being sent to prison because you're chained to another person who's been convicted. You're not really guilty but because you won't let go of your wrong connection with them, then you get what's coming to them.
The trick is this: via soul ties, bondages and lies and can easily be passed from one to another, which is an unhealthy trusted connection with another person. E.g., if you have made a bond with a manipulative person, then you'll be heavily pressured to receive whatever they force on you. And the lie may be that you believe you're helpless to do anything about it. (Note that God's freedom never comes from submission to manipulation, but "submission" to freedom.)
A soul tie is an open, automatic flow from one to another, like having a login share on a network for access to certain folders – you'll receive the good and bad from the other; both clean files and viruses.
As we can see, the phrase "soul tie" usually refers to negative connections, but can be positive ones too. A good soul tie requires that the two parties are free (not under manipulation), and that the relationship leads to good; e.g., more love of God. (One tip for discernment of soul ties: even if the soul tie is generally good, it may not necessarily be God's will for that time, like when you date someone who's a Christian, but they're the wrong one. So sometimes good soul ties have to be broken.)
A soul tie can go one-way or two-ways ( where both are "hooked").
This may be because two people have "opposite wounds." For example, in a co-dependent relationship one person feels they must control another, and the other person feels they must be dominated. The trap each other.
A "hook" is a quality that can act as an opportunity for another to establish a soul tie. It's like a loose sweater strand that geets snagged by a fence when you walk by. An emotional hook is an area of significant sensitivity that you feel helpless to avoid. (And there are also good hooks, but they are not usually referred to as hooks.)
Seeing the Whole Picture
So let's wrap up so far.
The bullet wound represents an emotional problem; the lie represents an intellectual problem—and then the will responding to the emotional wound and/or the intellectual lie, will make a choice for spiritual health or spiritual sickness. This is the key. God doesn't condemn you for having the problem, but will honor your freedom to let Him heal you or not.

Now that we have a foundational understanding, here's the process for release.
Healing the Individual
Obviously, the key to healing is using your will to allow God into the issue.
Let God tend the bullet or bullets, which is simply allowing Him into your emotions and intellect; often the emotions first, since that's deeper and where the hurt is. The Spirit will show you the truth so your intellect can agree with the healing.
To do this, there must be significant permission to give God control.
It helps if you say it out loud, or with others, or with a certain conviction, or some emotional investment, and some intellectual honesty. It must be a real, meaningful act to let God in. Repeat as necessary.
It's not about your efforts, but inviting God to change the will, emotions, mind. It's essentially genuine permission to let God take over.

To help, here are three simple bases to cover (you, others, God):

1. Repent; 2. Forgive; 3. Release


First, repent of any cooperation with the lie, conscious or otherwise. And tell God you're deeply sorry. Mean it. When the lie let go of, then receive the opposite, the fact/truth about God's love for you in that area; to manifest the reality of His love for you in that area, via His emotions, intellect and will.
Second, forgive anyone involved with the issue, who may have consciously or unconsciously uncouraged the lie. This forgiveness is absolutely central: Refuse to hold a grudge. It's like writing off a debt toward everyone involved, including yourself.
Third, release God to bless you. Give God the permission to favor you. This is the most important step of the three. As C.S. Lewis says, in any offense it is Christ's heart that is chiefly hurt. Relate to that, and "release God" in your heart. That is, break agreement with the lie that God has any of these negative qualities that your emotions got bonded to, any of that the false junk that your intellect bought about God. Counter with the truth by speaking outloud "God I know you are protecting me, not abandoning me, accepting me, working for me, loving me, etc." Christ paid this for me with his perfect love on the cross. Say anything like that, espcially something you sense the Spirit is leading you to say. Always, always lead with the Spirit. It's most important for your heart to better connect to God's in whatever way it can. Give what you can; He'll do the rest.
That's it! These simple tools are powerful, to help let your spirit "free" to allow God to bless you.
Rreminders:
An important part may be a catharsis of emotion and/or an expereince His feelings for you. For many issues, this might be the trigger for something miraculous. His heart moves His hand. God is not an android.
We're letting God restore the health He intended. We're letting God pull out the bullet, bandage the leg up, and cloth us with real protection. Make sure you don't open an area of wounding but then don't close it up. You open by honestly going into the pain, but then you need to receive the new comfort of God's true, unique affection for you, and promise to take care of you. Ask God to release His angels servants to tie up the loose ends.
For this, focus on God's love for you; let it permeate any emotions or thoughts you are experiencing. Release and rest. Patience and chill -- you're now in recovery mode. Trust that God's favor will flow after the healing session.
Tips During Experience
The prayer should normally be experiential, but doesn't have to be. Your will might be all God was after, not your emotions or understanding. And though it is common, you may or may not sense an immediate release. But don't worry about that. Once the bullet is out; the body takes time to heal, which will often come quicker than expected.
If possible, go into the emotional pain, experience it in your heart and bring God into it. As said, it may be key to experience how God feels about your pain. Shared experience is a bonder and this will help. It'll move God's heart, solidify your healing, and most importantly: help cement you to God.
It's extremely helpful to have at least one person involved who has a prophetic gift who help by letting God tell us where unknown bullets are. A persons' conscience will confirm/deny once presented.
One of the most important things to know is when speaking healing prayers, listen in your spirit for any that "jumps out" that the Spirit might be trying to highlight to you and then directly bring God into them. This might be the trigger for everything else. Nothing can substitute for the Spirit connecting with you. That's the point of the healing anyway—getting closer to God.
Here's an example:
Inner Healing Resources
More audio, books, professional prayer teams
I was expressing to a friend heavy frustration at the pathetic preaching of a local church when she said we should bring God into it for healing. In my self-righteousness, it didn't initially occur to me as a candidate for healing prayer, but made sense after she brought it up.
So I invited God into the issue, clearly and directly, in front of the other person. I asked God's forgiveness for the bitterness, and I forgave the church; a released the lie that God wanted bad preaching.
The next day when I drove by the church I was shocked to notice that the automatic, involuntary revulsion that normally happened to me upon passing it, did not happen at all. I felt a surprising peace about it. The preaching hadn't changed there, but I was healed of its negative impact on me.
Generational Healing
All the topics above affect not just individual people, but also family lines. [See Spirit Daily Article]
Remember that God deals with groups as well as individuals. God will relate to you directly, but also via your family. Your being is a partly a result of those that contribute to your identity (e.g., your parents) —both physically and spiritually.
So someone must invite God into the family line and act as a proxy representative intercessor. Ideally an authority for the family does this, but too often the authority becomes defective. When this happens, it can be like a local child who is in better standing with country King than the parent, and the little kid acts as a spiritual representative for the family by appraoching the King and requesting mercy. You can stand in the gap for your family when the current authority fails.
Another analogy for this is when a soldier dies in battle, a war photographer can pick up the soldier's rifle and fight. The normal military authority is superseded based upon mitigating circumstances.
Another analogy (from Arthur Burk) is that it's like a class action law suit; you can present your whole family to God. Where the devil tries to sue you; you can counter-sue you the devil for you family because you are in Jesus' family. Nice.
When your family is in bondage, the same healing prayers must be applied to the family by at least one representative. (Generally, the more family members that can participate, the better.) Using the prison analogy again, often the first one in the family to challenge the prison gates will experience initial pressure from the demonic prison guards.
However, when God's freedom is released for one, the whole family might begin to experience release. It's like one prisoner inviting Christ into the prison to unlock a gate and then any other prisoners in your cell can use the gate. So prayers for the family will expedite the process for everybody. Christ comes with the key.
(Once a gate is unlocked, you may have a family member or two that decides not to leave the prison, but at least the door is now open in the spiritual realm; and you can still get out.)
Remember, God is familial; a community of one. This is why the prayers for the family have such a powerful, synergistic effect.
In Summary
Let the persistent pain be a clue to a lie. Ask God what the lie is.
Repent of cooperation with the lie.
Forgive anyone involved who may contributed to it.
Receive the goodness of God's love: esp. that He is not the lie-wound.

Getting Free
You are not a prisoner—do not act as if you still are. Christ has set the captives free and you are free indeed. Do not let the devil deceive you into believing you are bound. I have given you the keys to be loosed from all your chains forged in this life.
Even in the times you appear imprisoned, I say "you are free." Like Paul and Silas, though in jail, their freedom was there all the time. And as soon as they acted on the grace apportioned them for that situation, down came the walls, and the enemy scattered. Are you any less than they as God's children?
I long to keep you free so you can take the keys of freedom to them that are still truly bound. My people are free, they are joyful, able to enjoy life as I have created it to be lived. Walk in your freedom—stand tall. If there's one thing I need for My flock, it is they be free—free to love, serve, and obey. For it is in this freedom that I can know you and see you and you can experience My life for you.