Fast Power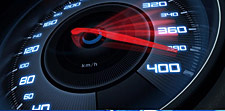 Are you really hungry for an answer to prayer?
God offers us a powerful tool via fasting. On the surface it may appear like an odd thing to do, but not when we get closer.

---
It is contrary reasoning to deplete yourself of energy when you need it, but the diminished physical strength is replaced by mysterious power. The principle is "when we are weak God is strong" (2 Cor 12), which may appear foolish. But fasting tells God "I am more hungry for you than for food."
This was the regular practice of Christ. And it has always been central to Christianity. For instance, historic revivalist John Wesley would not commission a man unless he abstained every Wednesday and Friday until 4:00 p.m.
When the disciples couldn't expel a demon from a sick youth, Jesus replied that the case needed some fasting. But he doesn't mean mindless self-starvation; rather, the necessity of carving out intimate time with God.
We Intentionally Do Nothing
By surrendering striving, it becomes clear it is God who works the results. He says to us "hold still while I love you."
For example, a friend in a mens group was having trouble finding a job for several months, but he received the job offer that he took on the very day five of us agreed to do a team fast.
Note: Effective ones aren't necessarily from food, but can be from anything inhibiting God's nearness.
Ready to Receive
By resting with God and offering up natural control, we position ourselves for a supernatural response.
Like the days preceding Pentecost, this builds hunger an expectant prelude until God releases His miraculous presence.
Reward
I am a powerful, almighty God and I equip My people for freedom to love and to be loved. My plan never involves your oppression. I tell you to press in and draw near to Me.
Come, praise Me. At times, enact warfare prayer against the forces of the enemy that hold you and this world down. Prayer and fasting will put your focus back upon Me.
At times of duress, it is so human to seek one's own needs and to try to meet them in so many ways that never fulfill: avoidance, escape, worry, controlling, complaining, blaming. These are beyond you for it is not about you.
You are My vessels created by Me for honor and to share My glory. Amidst sorrow, in Me you'll find joy; in fear, I am your protection; in loneliness, I am your ever-loving companion and friend; in pain, your healing balm who comforts; in confusion, I am your wisdom.